Area Highlights
A quick view of the most influential metrics in Indian Wells.
Paula Pelton Indian Wells Realtor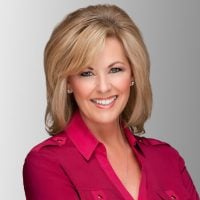 Located in the center of the resort communities of Southern California, Indian Wells is home to resort style living year round. Residents and guests alike enjoy the feeling of always being in the lap of luxury, as well as nearby attractions such as the Indian Wells Golf Resort and Indian Wells Tennis Garden. Residents of Indian Wells are able to make the best of the best: taking it slow and enjoying the California sun or taking advantage of the events and cultural programs offered around the city.
The population in Indian Wells is slowly but surely growing, allowing for its residents to grow with the community and not be overwhelmed by a constant influx of newcomers. This slow growth indicates an excellent real estate opportunity, welcoming agents into a not yet oversaturated market. Being in Riverside County, Indian Wells is also a short drive away from many other favorite places to visit, such as the Coachella Festival and Palm Springs. For most of the year, Indian Wells enjoys clear skies and very little rain.
Beyond great places to visit, Indian Wells also boasts a very involved citizenry, offering events and meetings for its residents to stay connected to the greater community. A look at the Indian Wells Calendar reveals committee meetings, community ceremonies, and even a restaurant week to celebrate the community-owned businesses in the city. Benefits are also available for those that reside in the city, continuing to craft a sense of community like no other resort city.
Properties in Indian Wells
View our selection of available properties in the Indian Wells area.
Inside Indian Wells
Check out the latest demographic information available for Indian Wells.
Overall Cost
VS National AVG
Housing Cost
VS National AVG
Entertainment Cost
VS National AVG
Utilities Cost
VS NAtional AVG
Crime Rate
VS National AVG
Indian Wells Schools
Learn more about schools near Indian Wells complete with ratings and contact information.
The Best in Indian Wells
Browse through the top rated businesses in the most popular categories Indian Wells has to offer.
Dine
Drink
Shop
Perk
Sweat
Groom
Wag