Area Highlights
A quick view of the most influential metrics in Palm Desert.
Paula Pelton Realtor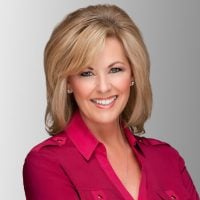 Nestled within the Coachella Valley, a short 14-mile drive from Palm Springs, Palm Desert real estate is appealing for both affordable and luxury homes. It's one of California's fastest-growing small cities. The estimated population for 2017 was 52,932. However, the population swells by more than 31,000 "snowbirds" during the winter.
Palm Desert has grown in popularity as a getaway from the cold climates of the Northern United States and Canada. In recent years, Palm Desert has had many residents settle down to live there full-time. They flock to buy Palm Desert real estate mainly to escape not only cold weather and the crime and overcrowding of California's urban centers.

The median age for residents in Palm Desert is significantly higher than California as a whole; Palm Desert's median age is 51 years old, versus 36 years old for the state. However, the median home prices in Palm Desert are significantly lower; $377,316 compared to the $477,500 median home price for California.

Palm Desert is a great place for golfers, with more than 20 golf courses and Country Clubs in the Palm Desert and the surrounding area. It's also a wonderful destination for hikers nature lovers There is also outstanding shopping and medical services in Palm Desert.
Properties in Palm Desert
View our selection of available properties in the Palm Desert area.
Inside Palm Desert
Check out the latest demographic information available for Palm Desert.
Overall Cost
VS National AVG
Housing Cost
VS National AVG
Entertainment Cost
VS National AVG
Utilities Cost
VS NAtional AVG
Crime Rate
VS National AVG
Palm Desert Schools
Learn more about schools near Palm Desert complete with ratings and contact information.
The Best in Palm Desert
Browse through the top rated businesses in the most popular categories Palm Desert has to offer.
Dine
Drink
Shop
Perk
Sweat
Groom
Wag