Welcome To
Avondale Golf Club
About Avondale Golf Club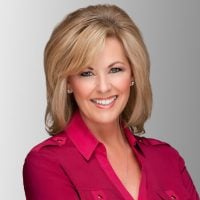 Avondale Golf Club is located in a prime location in desirable Palm Desert, CA. The 18-hole course is set amidst a residential single family home development consisting of 305 luxury homes located on Eldorado Drive, between Frank Sinatra Drive and Country Club Drive, in stylish Palm Desert. Amenities abound at the Avondale Golf Club community, and members and residents are close to all that downtown Palm Desert has to offer.
The professional Avondale golf course was designed with every attention to detail and accuracy by golf pro Jimmy Hines. Jimmy took first place in a total of nine PGA tour tournaments in his lifetime career. The course is challenging enough for the most avid golfers yet it is very welcoming to the novice players as well. There are practice holes and a sand bunker for pre-game warm-ups. Golf lessons for the whole family are provided by the professional staff. Avondale Golf Club Palm Desert is member-owned, and the grounds are meticulously maintained with a true pride of ownership evident throughout the property. The members took over the ownership Avondale Golf Club in 1991.
The custom and semi-custom designer homes add to the distinction of the Avondale Golf Club community. They feature a variety of floorplans ranging in size from a spacious two bedroom to an over-sized seven bedroom home. Homeowners can select from numerous layouts comprised of 1,632 to more than 7,000 sf each. There are tennis courts and restaurants on the premise. The monthly HOAs are comfortably priced starting from $245.00, and social membership, use of the tennis courts, and limited access to the community's private club are all included. Avondale is a gated community with 24/7 security. Home values range from approximately $320,000 to approximately $975,000.
Avondale Golf Club in Palm Desert is long-established and known for its gracious services. It opened in 1969, and the phases of construction on the residences began in 1971 and continued until 2000. Avondale Golf Club has steadfastly maintained its outstanding reputation, and members aptly refer to the club as the Hidden Gem of the Valley. There are only 300 members, so it is easy to book a tee time every day of the week and easily find a golf partner.
Avondale Golf Club Palm Desert boasts a beautiful garden dining establishment featuring a delectable choice of chef prepared meals. There is plenty of nightlife at your fingertips at ZanzaBar where patrons can enjoy appealing bar fare, their refreshments of choice, special events, wine tasting events, karaoke nights, martini nights, and more. The Palm Desert Avondale Golf Club has a newly renovated clubhouse with upgraded locker room facilities. Equity and non-equity memberships are available.
A round of golf on their regulation 18-hole golf course takes approximately four hours or less on average, and some players can finish their game somewhere between three to three and one-half hours. Memberships start at $23,616 per year or $1968 per month. There are no initiation fees at the Avondale Golf Club in sunny Palm Desert.
Avondale Golf Club Amenities
• 18-hole golf course designed by Jimmy Hines, 9-time PGA Tour tournament winner
• Garden Dining Room with outstanding cuisine and third floor ZanzaBar for special events, wine tastings, martini nights, karaoke, etc.
• Clubhouse – recently renovated with well-appointed men's and ladies' locker rooms
• Practice facilities – large grass range, chipping green, practice sand bunker
• Head Golf Pro and staff are available for lessons
• Tennis Courts
Avondale Golf Club Real Estate Statistics
• Location: Eldorado Dr. between Frank Sinatra Dr. and Country Club Dr., Palm Desert
• Number of Homes: 305
• Recent HOAs: $363/mo.
• Recent Home Values: range from approx. $350,000 to approx. $1,000,000
• Monthly HOA Dues: $245 (includes social)
• Club: Equity and Non-Equity memberships available
• Golf Course: Jimmy Hines designed 18-hole Regulation course.
• Golf Membership: No initiation fee, $23,616 annually ($1968/mo.)
Properties in Avondale Community
View our selection of available properties in Avondale.