Welcome To
Bighorn Golf Club
Learn more about Bighorn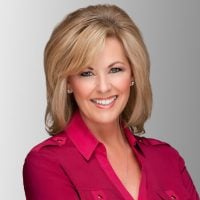 Superb custom Bighorn homes for sale in Palm Desert appeal to many avid golfers. While you won't need to hold a membership in this private golf club to acquire realty here, only Bighorn home owners may seek golf or social club memberships at any level. This real estate development, framed by the beautiful Santa Rosa Mountains, rises 1000 feet above the surrounding desert. Consider exploring the Dual Club Membership option if you'd like to maintain a genuinely opulent lifestyle!
The Private Bighorn Golf Club operates two world-class golf courses on the outskirts of Palm Desert. In 1991, Arthur Hills created the 18-hole Mountains Course. Now semi-retired, during his long career as a renowned golf course architect, he won many honors. In 1998, another acclaimed golf course architect, Tom Fazio, designed the Bighorn Golf Club's Canyon Course, its second 18-hole greens. The new links served as the venue for the Battle at Bighorn in 2000, 2001, and 2002. The Samsung World Championship occurred here between 2004 and 2007.

Luxurious Mansions in Palm Desert
The beautiful and distinctive custom homes at the Bighorn Golf Club set a high standard for luxury real estate. These palatial residences offer custom pools amidst impressive floor space. Many have received architectural design awards. Recent home values in this location span a broad price range beginning at $1.3 millions and extending to $12 million. The most recent HOA fees hover in the $700 per month range.
Real estate ownership in this location offers close proximity to the attractively maintained Bighorn social and golf clubs. Obtaining Dual Membership offers unlimited golfing privileges, as well as complete access to impressive amenities available through the Bighorn social club. Obtain this membership for a one-time initiation fee of $350,000 plus yearly dues of $31,000 and a trail fee of $1,000 per annum. (Bighorn clubs also offer other categories of memberships, including individual golf club memberships for a $250,000 initiation fee, annual dues of $26,500 and a $1,000 annual trail fee.)
Enjoy a Busy Social Club And Golf Club Lifestyle
The Big Horn Golf Club refurbished its clubhouse in 2017. The 40,000 square foot facility features outstanding amenities, including seven restaurants, a premium European-style spa and wellness center, private jet services, multiple swimming pools, locker rooms and changing facilities, a golf shop, Concierge services, catering services, a dog park, a business center, and a playground. Patrons enjoy a multitude of activities, including Bocce Ball.
Reportedly individual or dual Golf memberships supply unlimited golfing privileges at Bighorn Golf Club and complete use of all facilities at the club. Patrons who do not choose to purchase golf memberships may select social club membership alone, and use all social facilities for a one-time initiation fee of $75,000 plus annual dues of $12,500. With numerous fine dining and leisure activities, this development offers many outstanding entertainment and recreational options within an affluent, gated community!

Memberships at Bighorn Golf Club:
• Club Membership: Social Membership. Initiation Fee: $75,000 with $12,500 annual dues
• Golf Membership: Unlimited golfing privileges and full use of all Club facilities.
• Initiation Fee: $250,000 with $26,500 annual dues, $1,000 annual trail fee
• Dual Membership: Unlimited golfing privileges and full use of all Club facilities. Initiation Fee: $350,000 with $31,000 annual dues, $1,000 annual trail fee
Homes at Bighorn Golf Club
Price Range: $1.5 million to $15 million
HOA $770 month
Number of Homes: 570
Year Built: 1992 to Present
Properties in Bighorn Golf Club Community
View our selection of available properties in Bighorn