Welcome To
Indian Ridge Country Club
Learn more about Indian Ridge Country Club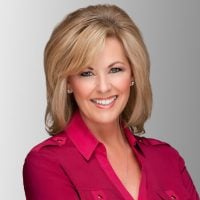 Since 1994, one of the most luxurious country clubs in Palm Desert, California has served as an equity golfing club. Homeowners with golf club memberships own and operate the luxurious Indian Ridge Country Club. You'll find this spacious gated 640-acre development along the south side of Country Club Drive, between Eldorado Drive and Oasis Club Drive.
Outstanding Golfing Facilities
The Indian Ridge Country Club maintains links designed with the assistance of Arnold Palmer (1929-2016). He won the U.S. Open in 1960, and The Open Championship in 1961 and 1962. Soon afterward, he prevailed in the PGA Championship in 1964, 1968, and 1970; in 1974, he became one of the first 13 people inducted into the World Golf Hall of Fame. He created two signature 18-hole courses for the Indian Ridge Country Club: The Grove Course and The Arroyo Course.
Additionally, the country club boasts a cutting edge Golf Performance Center. Players use a variety of technologies to practice and improve their game, including video analysis and a Flight Scope X2 Launch Monitor. A team of instructors assists members seeking to gain greater proficiency as golfers. A Pro Shop maintained by the club offers golfing supplies and designer attire. A Golf Membership requires up to a $110,000 equity investment, plus dues of around $1,335 per month. Indian Ridge Country Club reportedly offers club memberships for a $7,500 initiation fee and monthly dues of $405.
Other Recreational Amenities
A health and fitness center at Indian Ridge Country Club includes a gym, a Pilates Studio, several swimming pools, and a hot tub. Personal trainers assist members, who enjoy access to a full roster of some 35+ exercise classes weekly. A café offers snacks beside the pool. Some six other restaurants and bistros on the grounds cater to patrons, including a bar and an upscale dining room. A spa at the clubhouse supplies a variety of treatments, including massages, hair care, a nail service, and facials.
Indian Ridge Country Club also features a Tennis Pro store. The Club offers 13 illuminated Tennis Courts. An automated tennis ball practice machine and weekly tennis clinics assist members seeking to improve their game. Tennis Pro Randy Berg oversees the management of the tennis facilities. Additionally, the Club maintains six Bocce Ball Courts and 7 illuminated Pickleball Courts. Members also play Basketball, Ping Pong, Bean Bag Toss, and Ladder Ball. Separate fenced dog parks serve large and small dogs.
Luxurious Real Estate
The Club encompasses 1,068 condominium homes built adjoining the golf courses. These include spacious 2,197 to 4,575-square feet three and four bedroom dwellings utilizing some 22 different floor plans. The two and three bedroom condos here vary in size from 1,536 to 2,368 square feet.
Recent property values have ranged from $370,000 to around $1,850,000. (Check with the HOA to determine the current dues for each unit.) With numerous activities and spectacular facilities, the lovely Indian Ridge Country Club offers a comfortable lifestyle!
Properties in Indian Ridge Country Club
View our selection of available properties in Indian Ridge