Welcome To
Ironwood Country Club
Learn more about Ironwood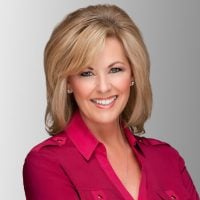 Located in the scenic Santa Rosa Range overlooking Palm Desert, the Ironwood Country Club promises exceptional recreational opportunities and a spectacular high mountain lifestyle! The 800 acres encompassed by this development offers magnificent, panoramic views of the South Palm Desert Area. Visit this planned private community soon to appreciate its unique setting.

A Privately Owned Exclusive Country Club
The Ironwood Country Club first opened its doors in 1973. It underwent significant renovations between 2002 and 2004. The community has long maintained a close association with the award-winning golf star, Arnold Palmer. With his help, Ted Robinson and Desmond Muirhead designed the club's two 18-hole North and South golf courses. These links received a $5 million upgrade during the recent re-design effort. Today, an Ironwood Country Club golf membership requires a $30,000 investment, with monthly dues starting around $1,085. Most members reportedly pay $1,320 monthly.

During the recent renovations, this exclusive private golf club spent some $24 million rebuilding its approximately 50,000 square foot clubhouse in a Tuscan architectural style. It boasts an impressive stonework entrance. The facility includes a magnificent sports center and several dining options.

Remarkable Residential Properties
Ironwood Country Club also furnishes condos and houses for sale. These dwellings sit both adjoining the links and outside them. The private club recently opened its final development phase, offering 52 custom home sites in Canyon View Estates. New owners will command exceptional views of the surrounding area. Homes in Ironwood Country Club have enjoyed excellent appreciation in the past. Recent condo values range from a quarter of a million dollars to $845,000, with Condo fees of approximately $570 to $715 per month. Standalone homes range in recent value from $450,000 to upwards of $2,500,000. Recent HOA fees for houses here cover a broad spectrum from $175 to approximately $650 per month.

In addition to these expenses, residents pay $2,000 for membership in the fitness and social club facilities, plus monthly dues of $391. The modern 10,000 square foot complex hosts a variety of classes. Certified Personal Trainers assist patrons, who enjoy access to well-equipped exercise rooms, tennis courts, and golf training greens. Ironwood Country Club residents enjoy Bocce and Pickleball Courts, too, as well as an opulent spa offering massage and beauty treatments by appointment.

See Ironwood Country Club in Palm Desert
To visit the exciting Ironwood Country Club in Palm Desert, drive south along Portola Avenue past the Living Desert and turn onto Mariposa Drive. Your ascending road will lead you to Irontree Drive and the main gate of the 800 acre Ironwood Country Club community. A professional management team overseas all aspects of the operation of the development. Request a personal tour of this gated location by emailing the country club administration!
Properties in Ironwood Country Club
View our selection of available properties in Ironwood
Floorplans
A collection of floorplans for The Lakes Country Club.
Visit The Lakes Country Club
Get to know The Lakes Country Club better with our featured images and videos.