Welcome To
Monterey Country Club
Learn more about Monterey Country Club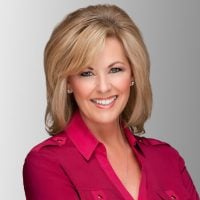 The Monterey Country Club in Palm Desert furnishes a lovely residential setting! Since 1979, this gated development has maintained a beautiful resort catering to avid golf and tennis players. Residents enjoy proximity to three private championship golf courses and numerous tennis courts amidst a park-like setting. They savor spectacular views of the nearby Santa Rosa Mountains. Developed by the Sunrise Company between 1978 and 1982, the Monterey Country Club lies just north of Magnesia Falls Drive between Monterey Avenue and Portola Avenue in Palm Desert.
A Superb Fairway And Tennis Center
Popular golf course architect Ted Robinson, Jr. designed a trio of magnificent 9-hole courses for the Monterey Country Club. Totaling 27 holes, these South, West, and East greens utilize many ingenious challenges, including water features and sand traps. The Club offers clinics and golfing classes conducted by PGA Pros. A practice driving range and putting and chipping greens contribute to the learning experience. Frequent tournaments offer players an opportunity to demonstrate their skills. The Club's facilities serve up to 144 golfers during tournaments. Patrons obtain golf memberships without an initiation fee. Recent golf membership dues have ranged from $525 to $565 per month.

The Monterey Country Club offers 15 illuminated tennis courts and four Pickle ball courts. The Club maintains a staff of teachers certified by the USPTA to provide tennis instruction. Special events occur frequently at the Club's sunken championship tennis court. In addition to the Club's large 27,000 square foot clubhouse (which includes a Golf Pro shop and a fully equipped exercise facility), patrons enjoy access to a smaller tennis clubhouse offering a Tennis Pro shop. The primary clubhouse boasts a formal dining room and facilities for banquets and special events. The facility includes a Junior Olympic swimming pool, plus a jacuzzi.

Luxurious Residential Properties
The 375-acre campus of the Monterey Country Club at Palm Desert includes 1,206 fashionable condominium homes. Available in floor plans offering between 1,300 and 2,200 square feet, many of these dwellings recently underwent renovation. Floor plans include both two and three bedroom units, with two to four baths. Some condos directly adjoin the fairway. Recent home values here cover a wide spectrum, ranging from $175,000 to $499,000. Reportedly, recent HOA dues hovered in the high $400 range with an additional $94 per month fee for social club and fitness club dues.
Properties in Monterey Country Club
View our selection of available properties in Monterey Country Club