Welcome To
Oasis Country Club
Learn more about oasis Country Club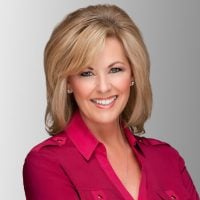 Today, the lovely Oasis Country Club in Palm Desert appeals to numerous golf enthusiasts. The club maintains a large gated residential community and impressive recreational facilities. It stands along the southern edge of Hovley Lane East, roughly a mile west of Interstate 10. Residents enjoy park-like, attractively landscaped grounds and awesome views of the Santa Rosa Range.


Outstanding Recreational Facilities
The main entrance to the Oasis Country Club stands at 42-300 Casbah Way. This development boasts a beautiful clubhouse, as well as an executive golf course designed by David Rainville, an 18-hole putting green, a practice driving range, three illuminated tennis courts, an Olympic sized swimming pool, Pickleball facilities, and some 18 smaller pools and spas. Ted Robinson reportedly helped design the putting green. The Oasis Country Club Homeowners Association, incorporated in 1983, owns and maintains the clubhouse and all of its recreational facilities and roadways. The clubhouse includes a well supplied Pro shop and a small library. Homeowners and golf club members receive a 20% discount on purchases. Since 1993, PGA Class A Professional Golfer Steve Toth has offered classes and golf clinics at the Oasis Country Club.

The clubhouse features the Oasis Lounge on the second floor. It has obtained a liquor license and offers light meals and drinks. The windows provide a great view of portions of the golf course, including the 18th hole. The Lounge supplies a Wi-Fi hot spot so visitors enjoy the capability to remain Internet connected. The nearby Oasis Bar & Grille serves breakfasts, lunches, and dinners, as well as freshly prepared daily soup specials. Patrons select from a variety of meals and light snacks; both diners and take-out customers use this location.

Opulent Condominiums
The Oasis Country Club in Palm Desert encompasses 662 attached and standalone condominium units. Residents own one, two, or three bedroom homes. Construction occurred between 1985 and 1999. With more than 25 different possible floor plans, the in-demand residences here range in size from efficiency apartments of 775 square feet to larger three bedroom homes of 1,803 square feet. Reportedly, recent property values cover a broad spectrum, ranging from $160,000 to $400,000. Many units include stylish open floor plans, with patios overlooking the fairway. Some offer attached garages. Recent HOA dues come to less than $550 per month.

Homeowners enjoy the option of either purchasing a golf club membership or relying upon pay as you play planning. Reportedly, the full year's golf membership costs approximately $3,000. Patrons select golf only or golf and tennis membership packages. Although the golf course accepts public players, members of the Oasis Country Club golf course enjoy priority. Full club members also possess the right to reserve golf games up to 10 days in advance. Consider visiting this elegant residential golf community soon to fully appreciate its charm!

Properties in Oasis Country Club
View our selection of available properties in Oasis Country Club