Welcome To
Palm Valley Country Club
Learn more about Palm Valley Country Club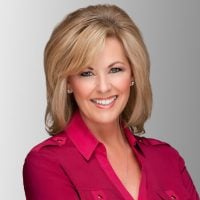 Boasting nearly thirteen-hundred luxury condos situated on two beautiful world-class golf-courses, Palm Valley Country Club Palm Desert offers the very best in country-club-living.
Designed by world-famous golf course architect Ted Robinson, Palm Valley's two eighteen hole courses are sure to delight even the most avid golfer. The PAR 72 Championship Course will put your versatility to the test. For those who enjoy pushing their game to the limit, the club's PAR 63 Challenge Course features bunkers and hazards (including water hazards) on every hole. The club also features a driving range and a short-game practice area.
Golf Membership is included for owners. For non-owners, membership is $4,500.
In addition to being a golfer's paradise, the Palm Valley Country Club Palm Desert is also a state-of-the-art tennis facility. Featuring sixteen beautifully maintained tennis courts, ten of which are lit for play at night, Palm Valley is the perfect place for both the casual and the competitive tennis player.
At the heart of this private, gated community stands Palm Valley's 100,000 square-foot clubhouse. In addition to its dining room, pro-shop, and lounge, the clubhouse is also home to Palm Valley Country Club's world-class athletic club. Featuring modern equipment including free weights and machines, the athletic club also boasts a Junior Olympic sized swimming pool which is open year-round for lap-swim. Aerobics, cycling, pilates, and yoga are among the many classes that are offered. Personal Trainers are also available to help you achieve your fitness goals. The athletic club includes a sauna and jacuzzi, as well as locker rooms for men and women. There is also a spa featuring massage, steam room, and a hair salon, among other services.
Palm Valley Country Club Palm Desert hosts a full schedule of social activities and engagements, helping to foster the strong sense of community that exists already among the club's membership.
Located off of Country Club Drive, between El Dorado Drive and Tamarisk Row Drive in Palm Desert, Palm Valley Country Club is ten miles from Palm Beach California. Developed by the Sunrise Company in 1983, the Club opened its doors in 1985.
Spread over a beautiful tropical landscape, Palm Valley's 1274 luxury condos are laid out according to fourteen different floor-plans, ranging in size from 949 square feet to 3,485 square feet. For as little as $200,000 (plus an HOA Fee of $478 per month and a social membership fee of $116 per month) you can start enjoying the amenities of club life and the privileges of membership today.
Luxury Condos at Palm Valley Country Club cost between approximately $200,000 and $760,000, with Home Owner's Association fees and social membership fees of $478 and $116 monthly. Golf Dues are $660 per month or $685 for non-owers.
Experience the luxury and the beauty of Palm Valley Country Club Palm Desert today, and see why so many people have made it their home-away-from-home. Whether you're a golf enthusiast, a tennis player, or simply someone who enjoys country-club life, Palm Valley is the perfect fit for you.
Properties in Palm Valley Country Club
View our selection of available properties in Palm Valley
Visit The Lakes Country Club
Get to know The Lakes Country Club better with our featured images and videos.