Welcome To
Sun City Palm Desert
Learn more about Sun City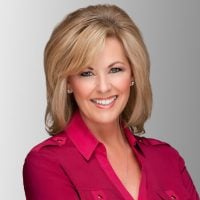 Have you searched for a comfortable, fun-filled residential setting in the Palm Springs area? Consider the gated community of Sun City Palm Desert. This beautiful enclave of approximately 5,000 homes first opened in 1999. It boasts recent home values ranging from $190,000 to upwards of $750,000. Additionally, residents enjoy spectacular amenities, including access to two prestigious 18-hole golf courses designed by Billy Casper.
A Remarkable Community
This development for people age 55 and older extends across some 1600 acres. The monthly HOA fee amounts to only $200-$240. For an additional $40 monthly fee, residents obtain RV parking on the east side. Additionally, residents access two public golf courses, four club houses (including the one containing the Post Office), two well-equipped fitness centers, an 18-hole putting course, a softball field, a lake, ten tennis courts, four paddle tennis courts, Bocce Ball courts, swimming pools, and spas. Miles of hiking and biking trails and accessible fishing and boating facilities ensure everyone in this residential community enjoys many opportunities for physical activity. Participate in some 80 different clubs. These social groups enable seniors to cultivate their interest in the performing arts, computers, ceramics, art, travel, and more!
Enjoy Luxurious Accommodations
Homes in the community cover a wide range of sizes, from just under 1,050 square feet to 3,400 square feet. Select a standalone private house or one of the 160 duplexes. Some 45 different floor plans permit extensive customization. You enjoy the option of choosing a home with a private pool, or not. Many properties adjoin a public golf course.
With so many fun things to do, this Del Webb development supports a thriving, active community of age 55+ adults. The homes here help individuals maintain their independence and an active lifestyle into their golden years. Sun City Palm Dessert supplies a unique and vibrant urban setting within the heart of North Palm Desert.
Properties in Sun City Palm Desert
View our selection of available properties in Sun City Palm Desert
Floorplans
A collection of floorplans for The Lakes Country Club.