Learn more about The Lakes Country Club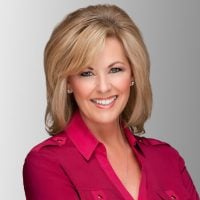 The Lakes Country Club supplies an oasis of attractively landscaped gardens, lakes, waterfalls, and lush greens. It offers impressive views of the nearby Santa Rosa Mountains. Visitors locate this gated residential development a short drive away from Interstate 10 and the Palm Springs International Airport.
A Beautiful Recreational Setting
You'll discover the main gate just off Country Club Drive, between Cook St. and Eldorado Drive. Nearby El Paseo offers trendy boutiques and fine dining opportunities within the immediate neighborhood. The Lakes Country Club opened in 1983 as a private residential community showcasing a premier golf course designed by Ted Robinson. These scenic links presently offer 27 holes and utilize water and earthen bunkers ingeniously to create a challenging playing field. The club's well-manicured 308-acre site features 902 condominiums. Residents enjoy panoramic views of the area. These homes stand interspersed between finely landscaped streets, lakes, lawns, and gardens.
The Lakes Country Club currently maintains a 50,000-square foot clubhouse and a 5,000-square foot modern Fitness Center and Spa. The spacious main clubhouse supplies meeting rooms and formal dining facilities, plus a Pro Shop and a lounge. Constructed in 1997, and expanded in 2001, the fitness center features a Racquet Center with a main court and stadium seating. It furnishes championship tennis and Pickleball courts; many providing illumination for night-time matches. The facility boasts well-equipped cardio exercise and weight rooms, too. Additionally, residents obtain access to some 44 swimming pools and spas on the grounds. The recreation park offers Bocce Ball facilities, a basketball court, a putting green, picnic areas, a playground, and croquet games. Residents engage in many recreational activities at The Lakes Country Club in Palm Desert!
Luxurious Accommodations
This development features condominium homes constructed in 12 different floor plans. Recent property values have ranged from around $190,000 to over $900,000. The dimensions of individual residences vary, with most homes offering 1,358-square feet to 2,785-square feet of living space. Many residential sites here offer waterfront views or direct access to the links. Reportedly, HOA fees of approximately $1100 per month include both fitness facility and social club membership access, as well as other recurring living expenses. These ongoing covered expenses include landscaping fees, trash collection, exterior building maintenance, cable TV service, and 24-hour in-home security alarm monitoring services.
The Lakes Country Club at Palm Desert reportedly charges no membership initiation fees. However, a golf membership at this private facility costs $6,540, billed in monthly increments. Additionally, the social club membership costs $2,400, payable in monthly installments of $200. The facility reportedly charges a $1,000 minimum fee for food and beverages served at its venues during the course of the year. Prospective residents and visitors should check with the management to obtain current pricing information about HOA fees and any additional charges.

The Lakes Country Club Amenities
• 27-hole golf course designed by Ted Robinson
• 50,000 sq.ft. Clubhouse, includes a Grill Room, Main Dining Room, Lounge, Pro Shop
• Fitness Center and Spa
• 15 Tennis Courts, 8 lighted for evening play, tennis clubhouse with center court stadium seating
• 44 Swimming Pools and Spas
• Cable TV
• Landscaping
• 24 hour in-home alarm monitoring
• Exterior building maintenance
The Lakes Country Club Real Estate Statistics
• Location: Between Eldorado and Cook on Country Club Dr. in Palm Desert
• Year Opened: 1983 (3rd nine holes added in 1988)
• Number of Condos: 902
• Recent HOA: $10,800 annually, billed at 900 per month and includes Social Membership and Tennis
• Recent Condo Values: Prices range from $190,000 to $925,000
• Club Status: Private
• Golf Course: 27-hole championship golf course designed by Ted Robinson
• Golf Membership: No Initiation Fee
• Golf Dues: $6540 annually billed at $545 per month.
• Social Membership: $2400 annually billed at $200 per month.
• Food and Beverage Minimum Charge: $1,000.00 to be used in any of the Food & Beverage venues.
Properties in The Lakes Country Club
View our selection of available properties in the The Lakes Country Club.