Welcome To
Woodhaven Country Club
Learn more about Woodhaven Country Club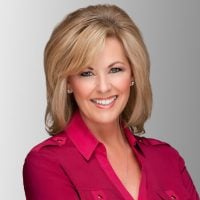 The beautiful Woodhaven Country Club in Palm Desert, California offers a gated residential community providing excellent views of the distant Santa Rosa Range. Located conveniently off Interstate 10, this resort community opened in 1985. Some 504 condos surround a rectangular 18-hole course and the Woodhaven clubhouse and fitness center. Nearby, residents access a variety of grocery stores and retail shopping centers. The Palm Springs International Airport lies within a half hour drive of this location.
Enjoy Well-Equipped Recreational Facilities
The Woodhaven clubhouse stands close to the development's main entrance off Washington Street. It supplies a generous paved parking area, plus a fitness center featuring eight tennis courts, two racquetball courts, pools, a sauna, a steam room, and a spa. The clubhouse also serves as the venue for a Pro Shop, a comfortable lounge, a restaurant, and a snack shop. Recently, the Woodhaven clubhouse invited the Desert Zen Day Spa to supply spa treatments at its facilities.
Golf course architect Harold Heers, Jr. designed these links. Players can complete games here within four hours. The links serve both residents and the public; monthly golf memberships reportedly cost $695 monthly for one quarter, $545 monthly for half a year, or $350 monthly for the entire year (with significant discounts available for couples memberships). Homeowners have owned the greens since January, 2011, and golf club members enjoy priority. Membership entitles golfers to also play on two additional sets of links at Cimarron Golf Course in nearby Palm Springs.
Luxurious Condo Living
The condominium homes here date from 1984 through 1989. Their recent values cover a spectrum from the mid $200,000 range to $400,000 or more. Monthly HOA fees reportedly remain in the $490 range. This sum pays for exterior building maintenance (including roofing expenses), trash collection, landscaping, cable television, fire and earthquake insurance, and social and tennis club memberships. Property owners enjoy the option of purchasing golf club memberships or using the links on a pay-as-you-go basis.
Reportedly, the Woodhaven condominiums utilize three different floor plans. These charming three bedroom homes range in size from 1,342-square feet to 2,178-square feet of living space. They offer attractively landscaped exteriors in a popular Southwestern motif. Most models include built-in garages. Woodhaven Drive completely encircles this development, and the condos border both sides of this roadway. Mature palm trees and landscaped floral garden islands line the street of this well-maintained residential community. Residents utilize the main Washington Street entrance to access I-10 and Palm Springs conveniently. They also rely on a rear southwest entrance onto Hovley Lane East to reach locations within Palm Desert. The lush Palm Desert Resort Country Club borders the entire western edge of Woodhaven Country Club.
Properties in Woodhaven Country Club
View our selection of available properties in Woodhaven Country Club