Area Highlights
A quick view of the most influential metrics in Palm Springs.
Learn more about Palm Springs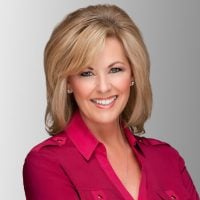 Palm Springs is one of the most well-known cities in Southern California's Sonoran Desert. Sometimes referred to as "Hollywood's Playground, " it has long been a popular destination for celebrities. This desert community also has a reputation as a tourism mecca, although recent decades have brought an increasing number of year-round residents to the area searching for homes for sale.
An influx of permanent residents to Palm Springs has created a high demand for Palm Springs real estate. Home buyers will find mobile homes, condominiums, townhomes and single-family homes for sale in Palm Springs. Mid-century modern designs are common, giving a nod to the housing boom that the area experienced during that time period. Palm Springs real estate offerings also include vacant lots for people who want to make their vision of their dream home a reality.
Life in Palm Springs blends excitement with a laid-back vibe. The year-round warm climate gives plenty of opportunity for residents to take their adventures outdoors, with golfing, swimming and horseback riding being favorite activities among locals. The downtown area offers a bustling arts and entertainment scene, and special events draw visitors from miles around. Chic boutiques line the streets, selling one-of-a-kind treasures to accent your Palm Springs home.
If you have been dreaming of life in this desert oasis, check out Palm Springs real estate today to find your next home in California's Coachella Valley.
Properties in Palm Springs
View our selection of available properties in the Palm Springs area.
Inside Palm Springs
Check out the latest demographic information available for Palm Springs.
Overall Cost
VS National AVG
Housing Cost
VS National AVG
Entertainment Cost
VS National AVG
Utilities Cost
VS NAtional AVG
Crime Rate
VS National AVG
Palm Springs Schools
Learn more about schools near Palm Springs complete with ratings and contact information.
The Best in Palm Springs
Browse through the top rated businesses in the most popular categories Palm Springs has to offer.
Dine
Drink
Shop
Perk
Sweat
Groom
Wag