Area Highlights
A quick view of the most influential metrics in Rancho Mirage.
Paula Pelton Rancho Mirage Realtor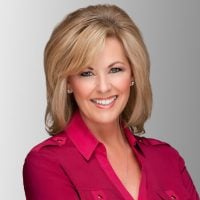 The City of Rancho Santa Mirage, California, usually referred to just as Rancho Mirage, is located between Palm Desert and Cathedral City and is one of nine cities of the Coachella Valley in the Palm Springs area.
Population
The population was 13,249 at the 2000 census, 17,218 at the 2010 census, the estimate in 2018 was 18,336, and the part-time seasonal population can exceed 20,000.
"Playground of Presidents"
This is the 200-acre former Annenberg Estate on Bob Hope and Frank Sinatra Drives. It was regarded as the "Camp David of the West" because of being the vacation destination of numerous public officials, world leaders, royalty, and celebrities. Its construction began in 1963, was completed in 1966, and renovated in 2012. Rich with historical significance, it was declared a historic site in 1990.
Properties in Rancho Mirage
View our selection of available properties in the Rancho Mirage area.
Rancho Mirage Schools
Learn more about schools near Rancho Mirage complete with ratings and contact information.
The Best in Rancho Mirage
Browse through the top rated businesses in the most popular categories Rancho Mirage has to offer.
Dine
Drink
Shop
Perk
Sweat
Groom
Wag